04 February 2019
About The King of Villas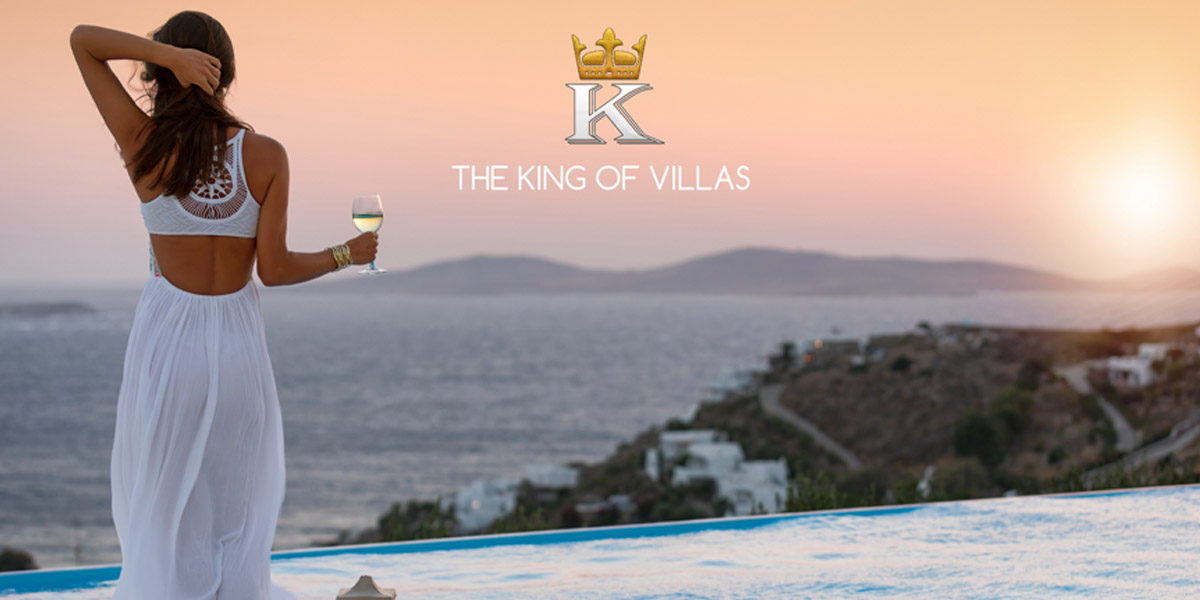 Τhe King of Villas is a luxury villa and suite rental company in Mykonos, Greece. Among their hand-picked collection exist the most beautiful, the most elegant and the most luxury villas and suites for rent in Mykonos. The choice of villas is based on strict criteria and specifications in order to meet the expectations of the most demanding clients and offer them only the best accommodating experience. Constructed out of pure love and passion for hospitality and unforgettable life experiences, the wide variety of villas and suites aims to satisfy every wish of their clients.
The company was founded by two brothers who have spent a lot of time of their summer vacation in Mykonos from a very young age, so they know exactly how to make their clients' vacation in Mykonos a once in a lifetime experience. Accompanied by a professional team of well-experienced staff and carefully selected local partners, alongside with amenities such as private infinity pools, helipads, tennis courts and private gyms, your accommodation in Mykonos through the King of Villas will be unforgettable.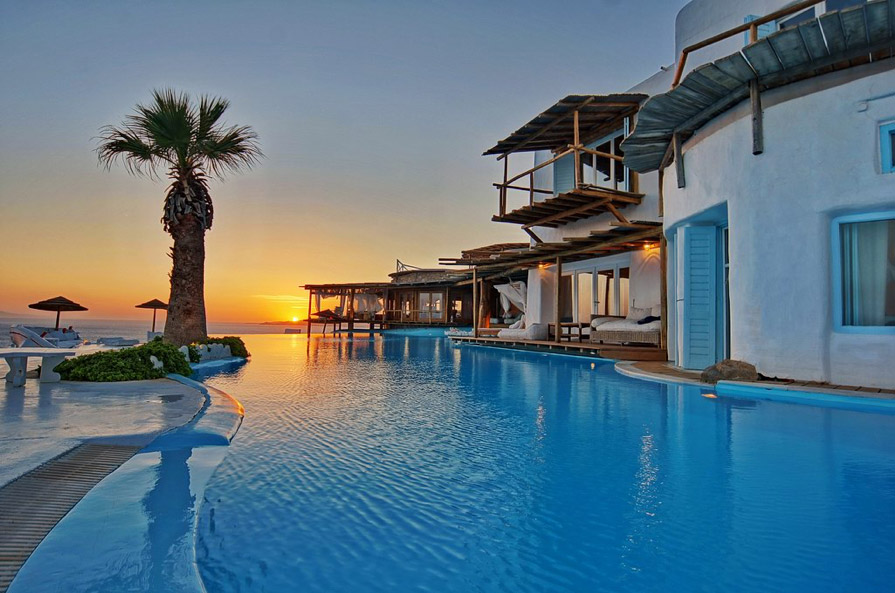 Unique design and comfort
The luxury villas for rent in Mykonos and honeymoon suites are known for their unique design, cycladic architecture, incomparable comforts, outstanding facilities and breathtaking views. Ideally located on various locations of Mykonos Island, the spectacular villas offer a mesmerizing view of the Aegean Sea and Mykonos Chora while enjoying the tranquility of the breezing air and a mesmerizing cocktail inside of each villa's private pool. Each one of the selected villas and suites promises to provide a high standard of accommodation and services alongside with incomparable luxury and comfort!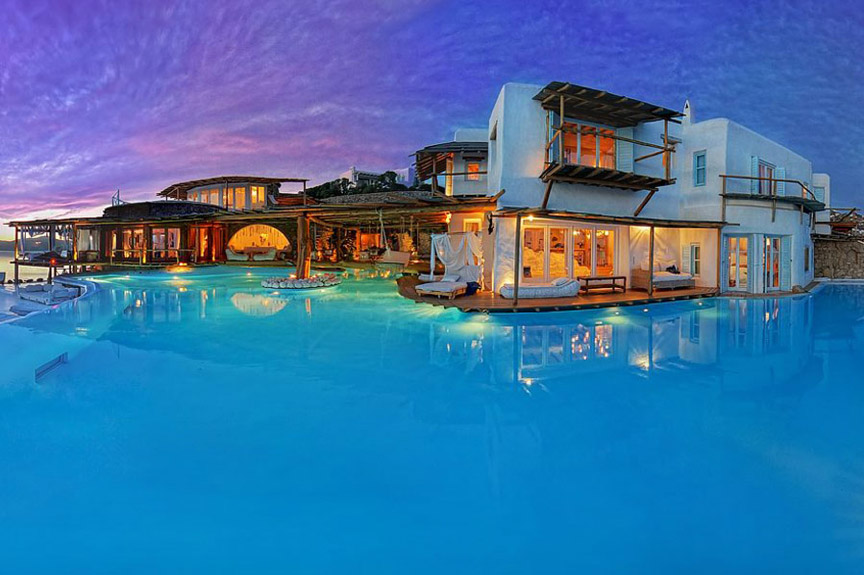 A once in a lifetime event
Apart from luxury villas and suites in Mykonos, the King of Villas offers VIP concierge services that will treat you like a King and satisfy all your deepest desires and needs. From VIP chauffeur services that will transfer the clients with safety and comfort on their destination on time with brand new luxury cars, SUVs and vans, to luxury car rental with a selection from a wide range of car models, sizes and colours, every detail of their clients' accommodation counts for the King of Villas. Finally, whether it's a bachelor party, wedding, school reunion, pool party, or just a VIP table reservation to Mykonos hot spots, the King of Villas in collaboration with event management specialists have the skills and resources to organize a once in a lifetime event.
Contact the King of Villas to help you find exactly what you are looking for and
LIVE YOUR MYTH IN MYKONOS!