26 February 2019
The Best Villas for Romantic Getaways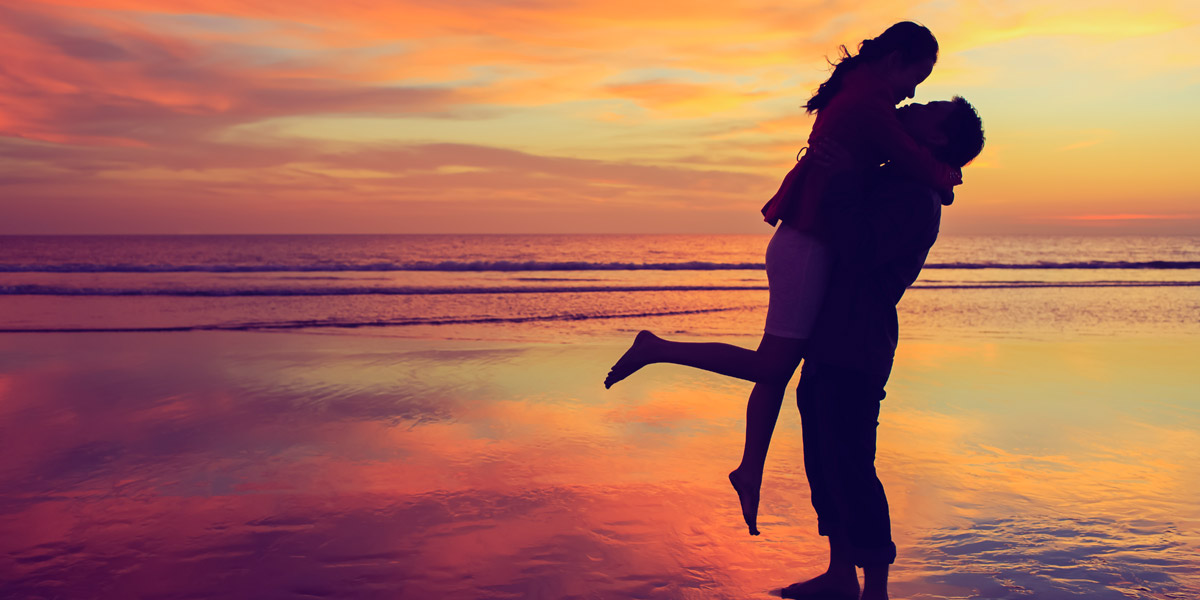 We know how important it is to spend time with your significant other away from your daily routine. There for in case you are planning a getaway but are not certain where to start, our hand-picked collection of romantic villas in mykonos is truly captivating and intimate.
Here is our top 5 list: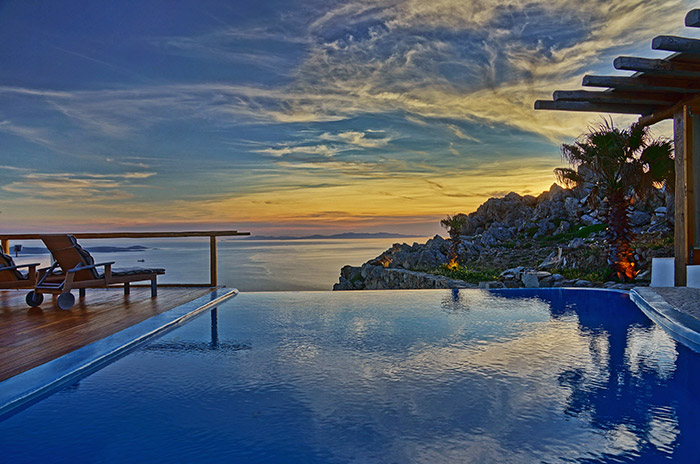 The brilliant villa Alexandra offers its guests the opportunity to indulge in a private heaven on earth with a breathtaking view to the endless blue of the Aegean sea.
The villa is exceptionally designed to ensure an extraordinary and fairy like accommodating experience and is ideally located in the picturesque area of Kastro, near the new port of Mykonos.
Perfect for romantic couples who seek privacy or event planning.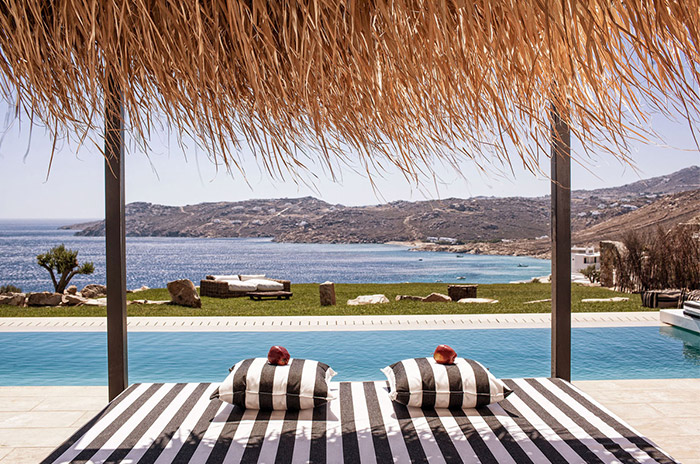 Villa Super Paradise II, named after the famous beach of Mykonos, was designed to offer guests the privacy they seek away from the crowds alongside with the services and quality of a 5-star hotel.
It features a private infinity pool, outdoor spa jacuzzi for 6 people, BBQ area, spacious garden and a unique interior design with establishes a new concept in modern living.
Perfect for endless sunbathing in front of the blue horizon, romantic dinners and captivating cocktails.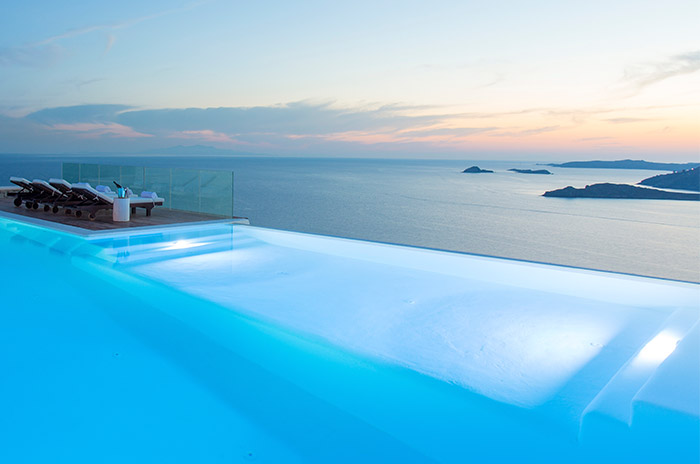 The outstanding villa Stephanie possesses one of most beautiful views in Mykonos island, just above the gulf of Ornos, towards the islands of Delos and Renia and the endless blue horizon.
Just a few minutes away from the famous beach of Psarou and less than three kilometers away from Mykonos Chora, this magnificent villa is located in a hill-top area in Agios Lazaros.
Designed in 2 levels with spacious exterior areas, private infinity pool and numerous other amenities, villa Stephanie ensures its guests that their accommodating standards will never be the same as they will live a once-in-a-lifetime accommodating experience.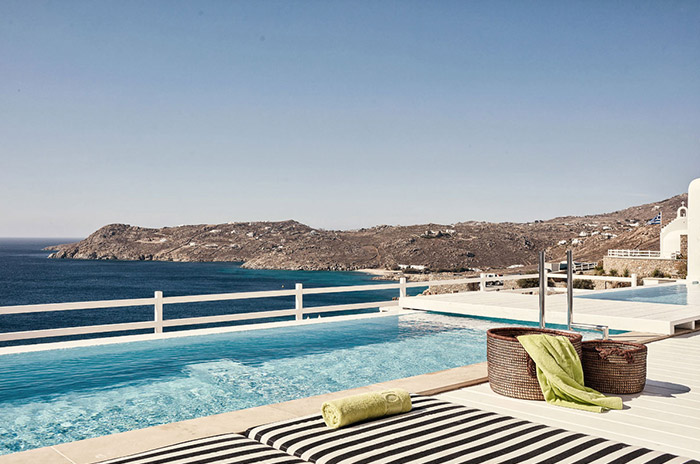 The interior of villa Exclusive II, inspired by the unique Mykonian architecture and Aegean charm, establishes a new concept in modern living. Every detail has been carefully implemented to provide a truly remarkable living experience.
Located just above Elia beach, a popular family-friendly beach, this captivating villa will inspire you to seek for romantic candlelit dinners or personal spa therapies on the privacy of your spacious veranda with an infinity pool of 16m2.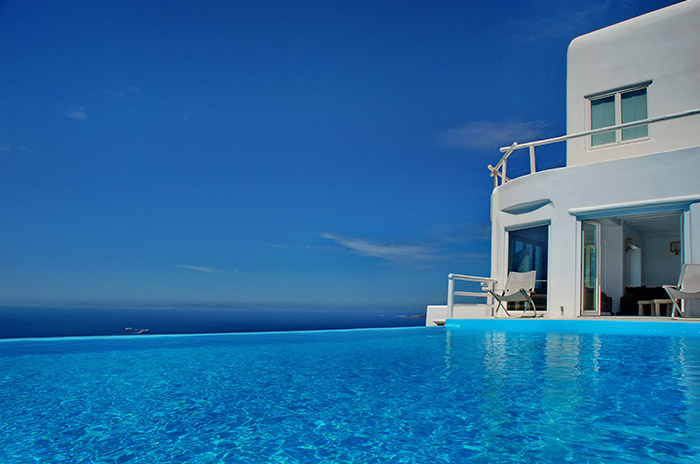 VILLA APHRODITE
The brand-new villa Aphrodite, initially inaugurated in 2016, offers its guests total privacy and one of the best sea views in the island during day and night.
With amenities such as a private infinity pool, 2 private bars and BBQ area, this extraordinary villa is ideal for the ones who want to have the best vacation ever with total privacy and the most privileged services and comforts.
Perfect for family or group of friends and also for numerous events such as unforgettable pool parties, bachelors, mykonos weddings and yoga sections.
Click here to see the full list of luxury villas for rent in Mykonos