27 April 2020
Mykonos for family vacations: Making the right choices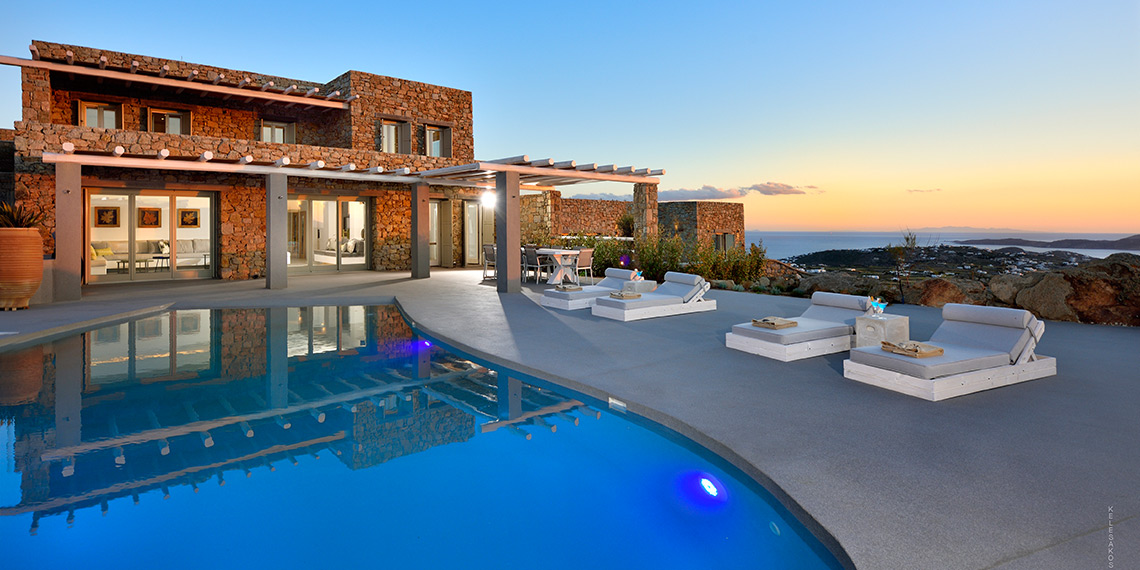 Going on summer holidays with your family requires a huge amount of comfort, relaxation with quality time, and flexibility. Therefore a destination that meets those standards is ideal, especially if it is Mykonos!
First goal is comfort. Choosing Mykonos for your vacations guarantees you will enjoy magnificent meals from well-known restaurants and that the quality of hospitality on the island will meet your expectations. Make sure you choose a luxury villa with views of the sea so you can enjoy some quality and relaxing time by the pool, having your private and luxurious rental. As we said, flexibility in family vacations is gold, therefore making sure you book a direct flight from your international airport, and avoiding the time consuming transfers and transits is crucial.
Mykonos luxury villas are suitable for a memorable summer vacation with your family. Rent a villa in Mykonos that will attend to every one of your needs.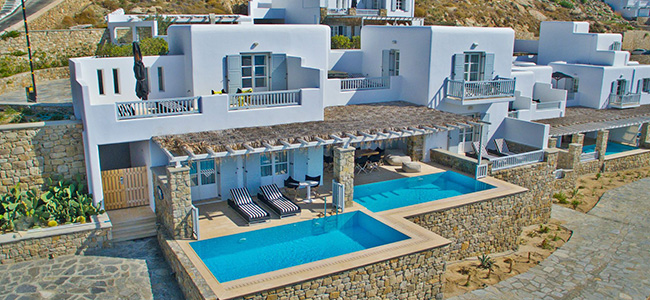 Start the perfect family vacation waking up to a champagne buffet breakfast with your family and a panoramic view of the sea. Villa Panormos is a lavish villa decadent in Mykonian traditional flair. Expect to be consumed by this five star 4-bedroom villa showcasing 2 private saltwater infinity pools, outdoor Jacuzzi and sunbathing balconies.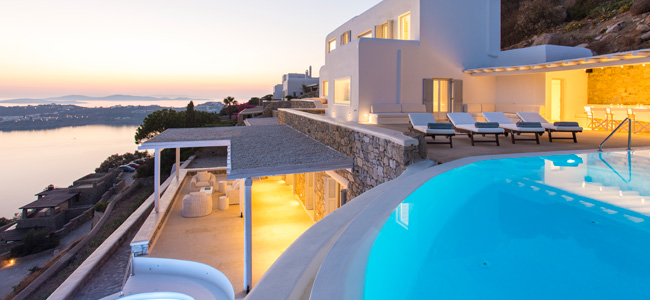 Another luxury villa for rent in Mykonos is Villa Amelia. Villa Amelia, a holiday retreat for larger families, with seven bedrooms and en-suite bathrooms is situated on the cliff side in Agios Lazaros. The family can enjoy the pergola covered lounges and dining areas that include a heated Jacuzzi for 8 people. The children can enjoy a private infinity pool, while parents can soak up the Mediterranean sun and panoramic views of the sea that surrounds the villa.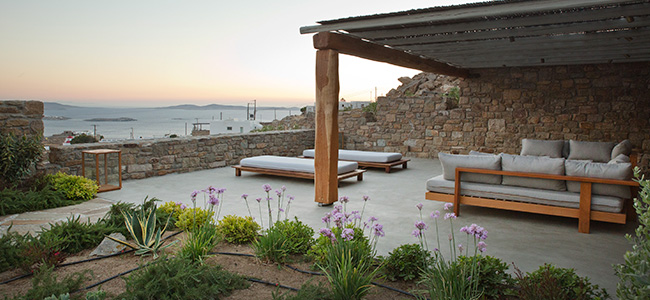 Villa Natalie is an exceptional alternative for families wanting to have a Mykonian experience with their families. Located in Agia Sofia, the villa has been cleverly designed to be protected by the wind. Parents are able to barbeque while their children play in the open outdoor area. Villa Natalie hosts up to 8 guests, including 2 double bedrooms and en-suite bathrooms. A new outdoor Jacuzzi allows for magical evening relaxation.
The King of Villas is one of Mykonos villa rental agencies featuring the best villas that Mykonos has to offer. The locations provide a secluded vacation for families with the opportunity to immerse into a genuine private Mykonian vacation, while providing the ability to stray from the villas to experiences of nearby beaches and famous restaurants. Mykonos is known for its beach bars and clubs, while also catering for those who would like a secluded vacation for relaxation and quality time with their families. The King of Villas provides all of these.