5 June 2020
Mykonos the Ibiza of Greece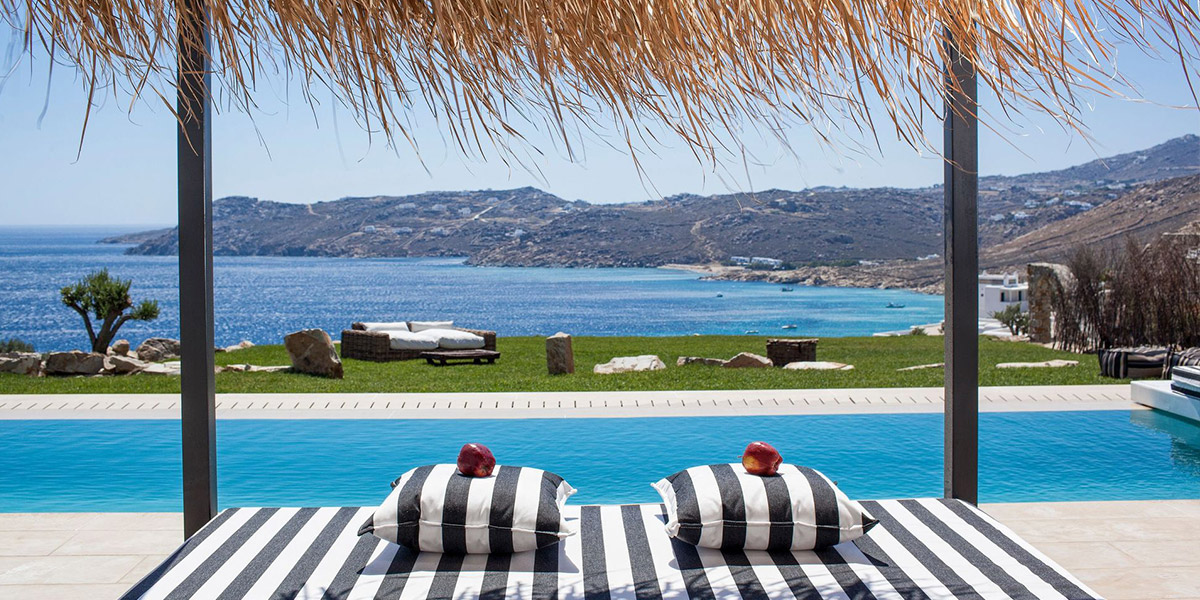 Choose one of the most instagrammable spots in Greece. The luxury villas we have available are close to the part scene. Mykonos is infamous for its cocktail bars and beach clubs. Have cocktails in the main town of "Chora" at little Venice or opt for one of the famous clubs such as Cavo Paradiso situated on Paradise Beach, Babylon or Tropicana Beach Bar and Restaurant. Mykonos is infamous for hosting parties that attract even the most elite choose one of our villas we have available to meet your needs.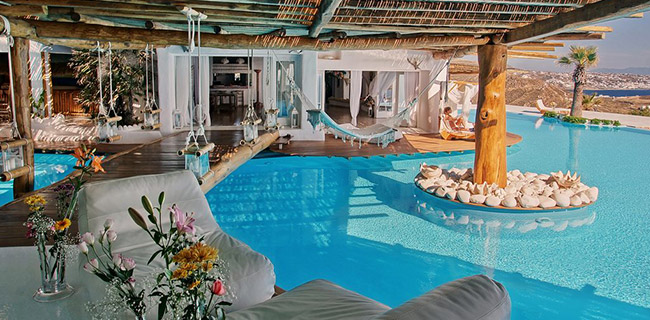 Villa Cleopatra is a villa that is a perfect setting for cocktails and parties. It has the title of "Best villa" with a 1500 meters squared space. It is a private retreat, with visual temptations to jump into the pool that is 500 meters crossing over to the private club. The area that is on show reflects the well thought of artifacts. The Villa is situated in a spot that has the view of the beautiful Chora that sparkles in the sunset. There are 9 bars in the location, which is the ultimate proposition for fun, included in the bars is the underwater bar which is a great attraction and aesthetic setting for drinks and summer entertainment. If the pool area is not enough there is a sauna for 8, barbeque, helipad and home cinema.
If you decide to choose a villa in Mykonos that is a little further away from the clubs and bars we have upon request concierge services, the availability of rentals cars, VIP reservations in restaurants and bars you would like to visit with complete ease, this including the option for us to assist in organizing events that you have envisioned so that your vacation is that of an impressionable one that everyone talks about.