19 April 2021
Private pools with Aegean Sea View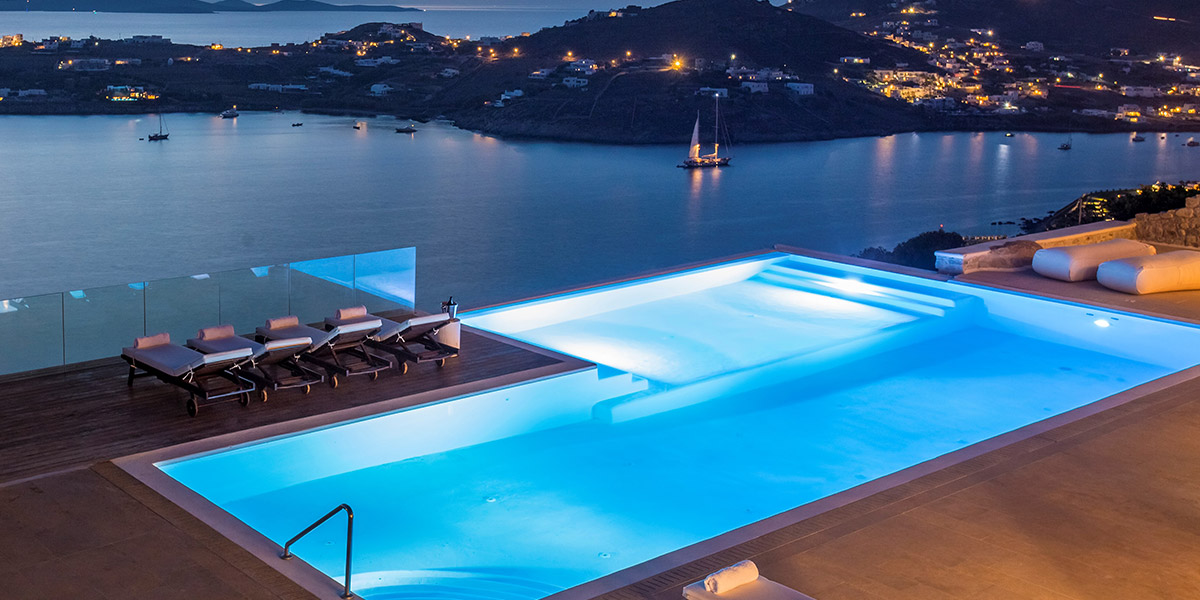 Private pool with sea view? King of Villas provides luxury accommodation on the island of Mykonos with villa rental with private pool overlooking where else? In the beautiful Aegean Sea!
King of Villas makes your stay on the island of Mykonos not only luxurious but also a unique experience, as it provides you with the chance of renting villas, which have a private pool overlooking the sea. Each villa has a private garden with a private pool and sea views! There is the opportunity to choose the villa that suits you best according to your preferences and needs.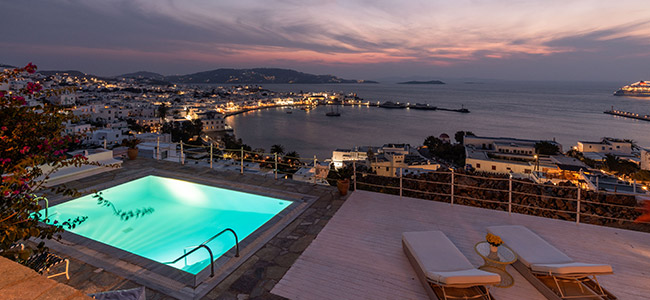 In your private pool, you have the opportunity to enjoy your morning coffee before leaving for the tour of the island of Mykonos, your afternoon swim by the sea, watching the beautiful sunset, but also your evening drink, before leaving for the unique parties organized in the most luxurious clubs of the island.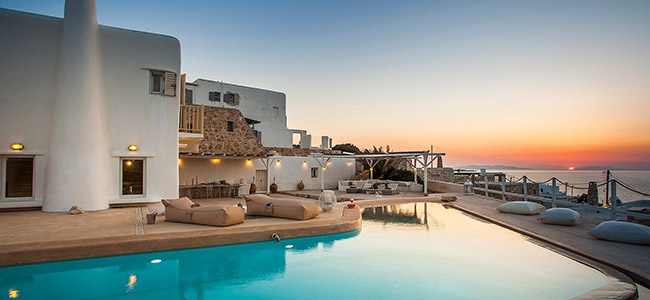 King of Villas, however, gives you the opportunity to organize a private pool party, offering you the party preparation services, such as decoration, food and drink!Among other things, in your private pool, you can organize your bachelor, which will be unforgettable for a lifetime!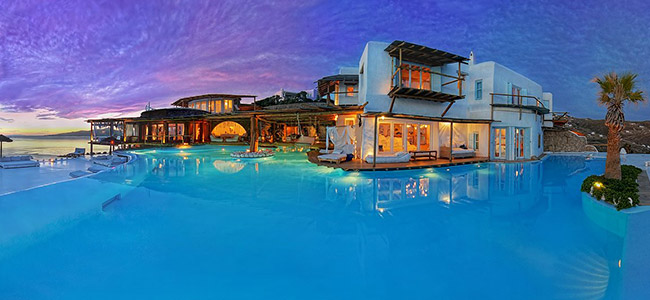 All this only with the help and organization exclusively from King of Villas, whose philosophy is based on creating life experiences during your stay on the popular and beautiful island of Mykonos! During your stay, additional booking services are provided at major parties of the island, vip transfers and, also, car rentals in order to have the opportunity to travel from one end of the island to the other!
Holidays in Greece can be beautiful and unique with the high facilities that King of Villas offers to all visitors. Choose a villa with a private pool and prepare your dream party with friends or family! And do not forget! King of Villas can organize the decoration, menu, drinks and cocktails for an once-in-a-lifetime experience!