2 April 2021
Why choose The King of Villas instead of AirBnB?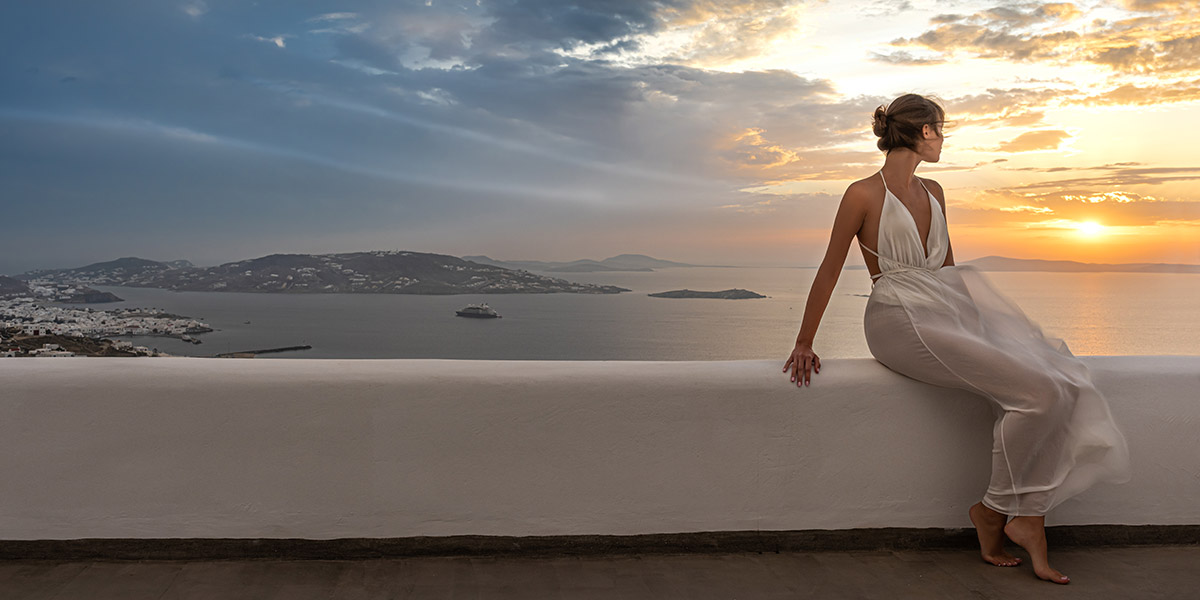 King of Villas offers a unique experience during the stay in Mykonos with luxury services. But why choose King of Villas instead of AirBnB? King of Villas, in addition to the accommodation that ends up in a once-in-a-lifetime escape, offers luxury, tailor-made services, which can satisfy even the most demanding visitor. Built with love and passion for unforgettable vacation experiences, the King of Villas provides services such as table reservations to Mykonos' hotspots, premium chauffeur transfers, luxury car rentals and event management. Guests who choose the King of Villas, instead of AirBnB option, have the opportunity to make an all-in-one reservation on the island of Mykonos, which is not limited to the villa booking, but instead includes the above-mentioned extra services and a complete itinerary planning.
The aim of King of Villas is to create the necessary conditions for the establishment of new standards in the field of hospitality on the island of Mykonos. Visitors, by booking their villas or suites, have the opportunity to also book the car of their choice, to make a tour around the known and unknown spots of Mykonos, to visit the beautiful and sun-kissed beaches of the island, but also to go for peaceful evening walks. Private chauffeur services, on the other hand, provide clients of The King of Villas with the opportunity to enjoy comfort and luxury with brand new luxury cars, SUVs and vans, depending on their desire.
Instead of AirBnB, King of Villas combines accommodation with unique facilities and services, which can turn accommodation on the island into a great and unforgettable experience. The visitors, instead of having to worry about every aspect of their vacation, entrust everything to the King of Villas and all they have to do is arrive on the island and start enjoying their vacation.
As for the event management, a specialized manager undertakes the organization of the event, whether it is a bachelor/bachelorette, a wedding, or a pool party with good friends. An event like this needs very good and thorough organization with drinks, catering and decoration. The King of Villas can organize an event tailored to the requirements of each guest, ensuring that it will be an unforgettable experience for them. Does a visitor want to make a reservation in an event in Mykonos? The King of Villas makes the reservation on behalf of the client.
With a reservation at the King of Villas, the holidays become a pleasure, as you are just one click away from a lovely trip tailored to your needs.