11 May 2020
Fall in love all over again in one of our villas in Mykonos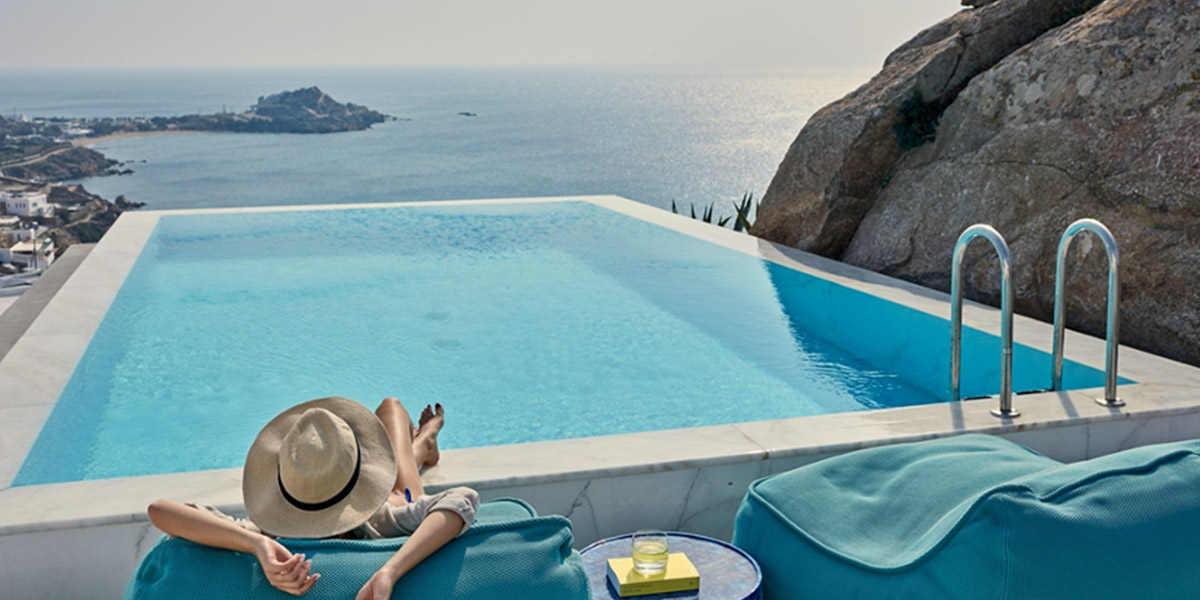 Proposal, honeymoon, renewing your vows? Show how much you love your partner with an intimately magical getaway to Mykonos. Every villa is perfect in Mykonos for an effortless proposal that will be breathtaking. Whisk your partner away to retreat in a private villa. Treat them to picturesque white washed buildings and churches accented with vibrant colored bougainvillea to capture the most memorable moments. A dinner lit by candlelight in one of our villas patios with the fresh Mediterranean air and local aromatic food and wine. Who would not want to say yes to falling in love again in such a beautiful destination?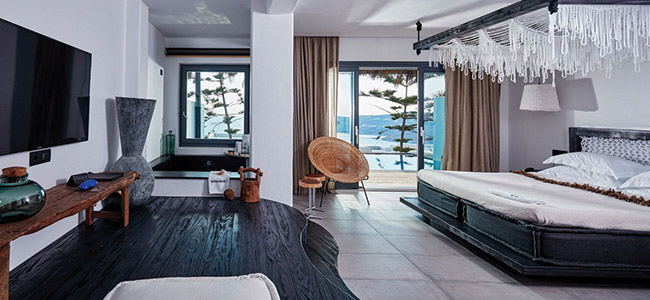 Indulge yourself in the delights of a retreat at the Utopia Grand Majestic suite being welcomed with a welcome drink. This is a 5 star hotel that has an interior designed with a modern take. The one bedroom suite showcases a Jacuzzi and the option for a private pool. The master bedroom has an en-suite bathroom with beautiful freestanding stone bath that provide a warm and luxurious feel. The suit has a captivating view of the Aegean sea for you to enjoy with your partner, where relaxation and romance can take place. Utopia suites provide everything at your fingertips including champagne buffet breakfast and complimentary chairs and umbrellas on Elia Beach private section.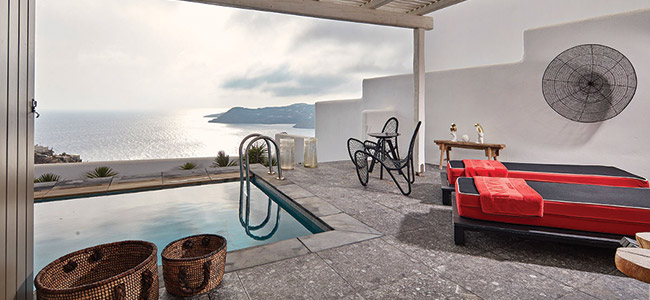 A second option would be that of the Avaton Mystique Junior Suite. The open plan layout of 40 meters squared space is comfortable and unique in the choice of space. The suite has all the amenities that you would require. You and your partner are able to enjoy panoramic views of the sea from the suite to share enjoyable and special moments. If you and your loved ones do not want to leave the suite, there is the option to call in for room services until midnight and stay in for breakfast. There is the option to have a Jacuzzi and have a cocktail while viewing the sunset.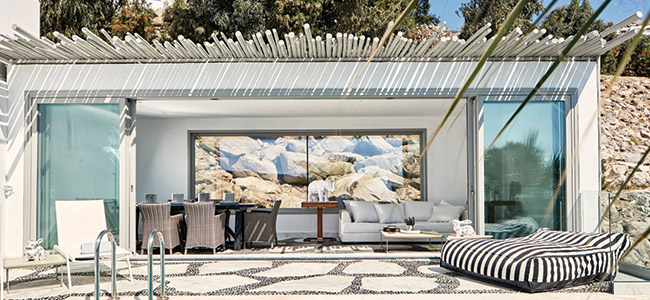 The Imperial Executive Suite has a drop pool and sitting area for couples that might have a child but would still like to have the spark of romance in between. The suites have a crisp interior offering a comfortable feel. All that is included in the interior is customized to the very detail. Enjoy the option of having either a king size bed or twin bed. Around the pool section be pampered throughout the day by the offerings of iced tea, fruit, mini-sorbet sticks and refreshing face towels. The Imperial Executive Suites have everything you need for a perfect getaway with your partner and even your child as it sleeps 3 people in total.