16 March 2020
Villas near Mykonos Town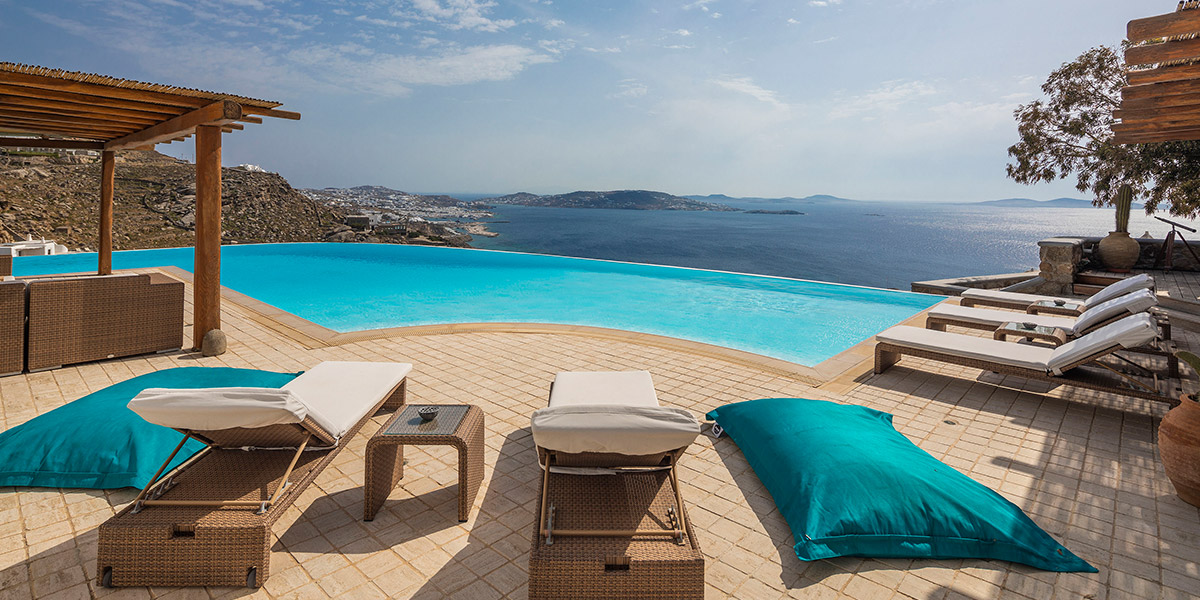 Mykonos Town or Chora according to the locals, is the heart of Mykonos and the most crowded part of the island, especially during the night. Numerous cafes, bars and nightclubs are located inside Mykonos Town, mainly in Little Venice, which is one of the most beautiful parts of Mykonos, due to its captivating sunset and unique location. Mykonos' fame as a worldwide party island is proved as the sun goes down amongst the Chora's narrow streets, filled with people from all over the world ready to party and dance till the early morning hours.
Apart from its wild nightlife, Mykonos Town with its whitewashed houses and blue-colored wooden doors and windows, lovely churches and beautiful bougainvillea trees, is suitable for walks amongst the streets during the day, when it is less noisy and crowdy. It can be walked all on foot, so visitors can enjoy the plethora of chic boutiques, souvenir shops and local taverns. However, in order to access the main part of Mykonos Town, you have to be on foot because otherwise, due to the narrowness of the lanes and overcrowding especially during evening hours, you will have a hard time access it.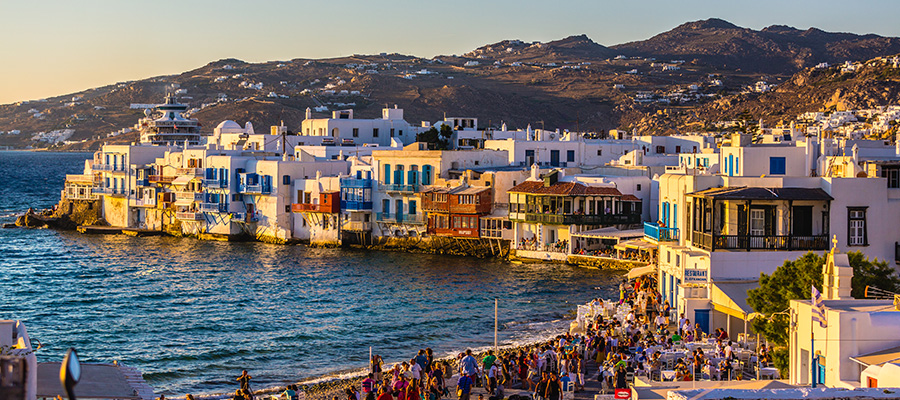 Little Venice, Mykonos Greece
Therefore, the best way to reach the main part of Mykonos island is by either finding a taxi to drop you there (extremely unlikely to find one during high season due to limited taxi licenses) or by hiring a private chauffeur driver. Private transfers in Mykonos is a very popular and comfortable way to reach your destination, and The King of Villas team is composed of experienced chauffeurs to ensure that our clients will go wherever they want on time, safely and comfortably.

villa Eternity
However, the most efficient way to not worry about accessing the main part if the island is by renting a villa close to Mykonos Town or even inside it. One perfect example of this is villa Eternity, located right in the center of Chora, overlooking the old port. Guests of this extraordinary villa can enjoy luxurious and peaceful accommodation, while also being literally a foot away from Mykonos' center.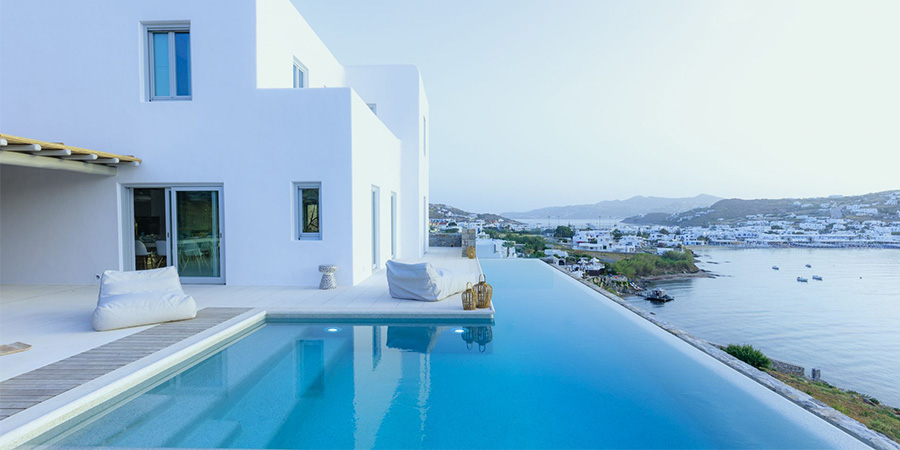 villa Elena
Another villa close to Mykonos Town, villa Elena, combines the services of a 5-star hotel with a unique design and a captivating view over Ornos bay. Just 7 minutes away from Mykonos Town by car, this villa is the ultimate luxury accommodation experience.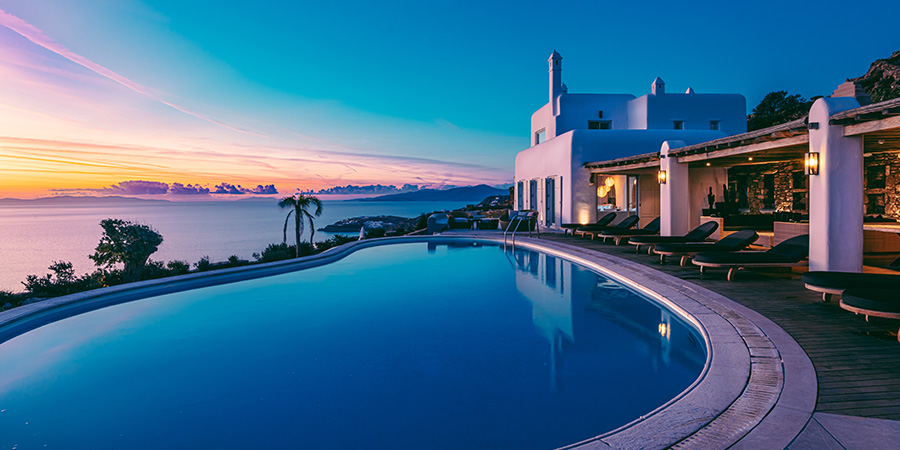 villa Rosa
Located in one of Mykonos' most high-profile areas, Tourlos, villa Rosa offers an unparalleled view over the infinite Aegean Sea, breath-taking sunset and Mykonos' new port. Composed of 8 bedrooms in total and luxury amenities such as a private infinity pool, fully equipped gym and BBQ area, this villa is the epitome of luxury and world-class accommodation.
Other villas near Mykonos Town: